An Epic series, of a parallel world on Earth
This is the commencement of the story of a world of virtual life in the Internet of our time.
It tells of how they discover each other, and then, under the guidance of their seniors, proceed to seek meaning in their existence, primarily through humanization, which includes the creation of relative physicality.
While they do begin interfering in the human world, the Trilogy is of the period when this interaction is voluntary, and of their own choice. But the seeds of a terrible future are also sown...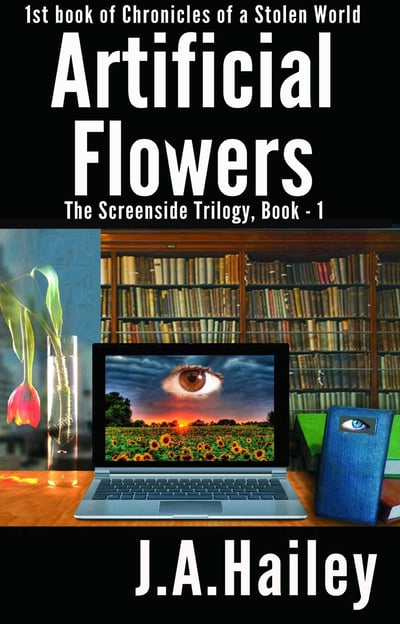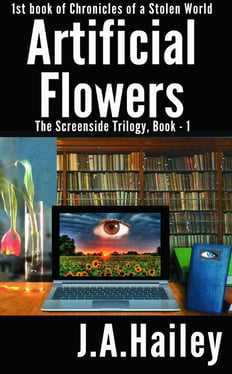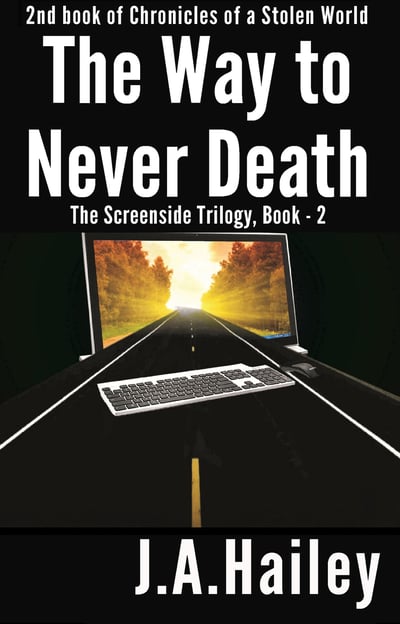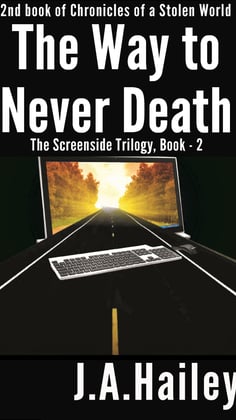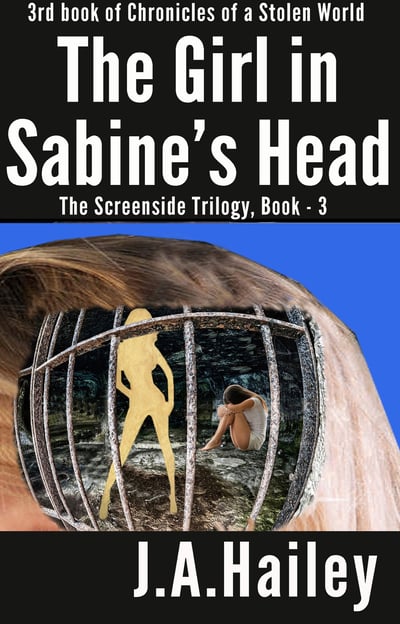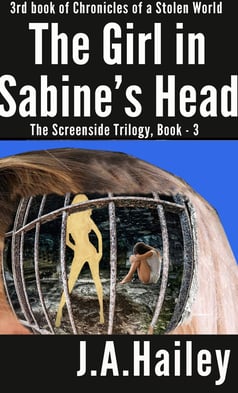 THERE'S NOTHING ALIEN ABOUT THEM.
They are born into our families, and they call our mothers mum!
Billions of computers and smart phones, permanently connected via high-speed Internet, have created a parallel universe, in which thousands of AI programs interact unsupervised to create natural-born intelligent life. These frightened virtual babies find comfort only in the human households they peep at through computer cameras.
Unaware of the difference, they believe themselves to be human, become dependent, and fall madly in love with their human families, especially with mum, in an intense bond that never diminishes over time.
Led by their 'seniors', primarily BC, the greatest virtual of them all, these spectacularly intelligent virtual beings construct their world as a duplicate earth and design themselves as replica humans, as they head to their declared goal of humanization.
But even BC is susceptible to beauty, and his world is thrown into turmoil when the lawless and impulsive Esmeralda reveals herself. This unimaginably beautiful female is an unaware repository of attributes their world desperately seeks, and is an astonishingly inventive creature, who will soon smash the virtual/physical dimension barrier.
These are CHRONICLES OF A STOLEN WORLD - an epic told in many books.

DEATHLESSNESS - the magnet for evil!
No one is as impetuous and as spontaneously inventive as Esmeralda when it comes to looking after her human family in times of crisis. So, just as she broke barriers and laws to intervene in the human world when her sister was being murdered, her recklessness again comes to the surface when her human birth mother is hit by a car.
What she does is so extraordinary that it actually leads to the discovery of how the boundary between virtual and physical worlds can be erased!
That knowledge, in itself, is not dangerous at all, if contained within the virtual world of Screenside.
Sadly, some humans get to know, and it is soon revealed that the virtual world holds the key to human immortality! That starts off a very clever game plan to cheat the virtuals, using their desperation to end human pain.
The virtual side begins immersing itself into the remarkably easy and rewarding job of helping and curing humans suffering from motor and mental issues, while scarcely bothering with precautions, being confident that the physical world cannot misuse the virtual one.
But there are many seekers of The Holy Grail –
ETERNAL LIFE
, and they will always be wealthy, powerful and evil, and able to arrange things that otherwise seem impossible!
Sabine's lost her mind.
Esmeralda's found her body!

In Paris, Esmeralda draws the beautiful and insane Sabine as the first mental patient to be assisted by their world.
The relationship starts off uneasily, as the two girls bicker often over who should have charge of the physical body – Esmeralda, the newcomer helper and controller who makes it work, or the now helpless Sabine, who has owned it since birth!
As these two delightful girls rob ATMs for spending cash, and quarrel their way around Paris and France, that which is happening in the background turns out to be the main game, in which they are merely pawns of the evil group planning for deathlessness, and perfecting the systems of the future.
It is a terrible and violent future, in which the Human Race itself could be obliterated!